Easier. Happier. Healthier.
Specialty Pharmacy with Hy-Vee Pharmacy Solutions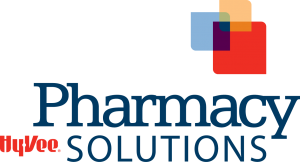 Hy-Vee Pharmacy Solutions (HPS) is here to make your life easier, happier and healthier. Living with a chronic, complex condition can be hard. As a specialty pharmacy, we provide the individualized care and support patients need to focus on what is most important- their health and wellbeing. This blog will be a place to find current information about specific disease-states, tips about living with chronic conditions, and updates about HPS.
The Specialty Pharmacy Difference
A specialty pharmacy is a pharmacy dedicated to helping patients with chronic, complex conditions. The medications dispensed are typically more expensive and more complicated than drugs you would find at a normal retail pharmacy. The side effects from these medicines can be hard to manage, so there is typically a higher level of patient care involved. In some cases, the patients who take specialty medications are on them for the rest of their lives, and they develop personal relationships with their pharmacy care team.
Clinical Experts for Quality Care
A team of clinical experts at Hy-Vee Pharmacy Solutions is available all day, every day. Pharmacists can help manage medication side effects, answer questions about drug administration and guide patients and caregivers through their treatment. HPS pharmacists specialize in chronic conditions such as asthma, blood disorders, Crohn's, fertility, growth hormone deficiency, hepatitis C, multiple sclerosis, oncology, psoriasis and more.
More than the Medicine
A specialty pharmacy is about more than the medication. HPS goes above and beyond for our patients, helping with billing and financial services, coordinating care and providing educational resources. The billing team at HPS coordinates patient benefits to make sure insurance is billed correctly and patients get the most insurance coverage possible. Our team completes prior authorizations (PA) to the extent that they are able. A case manager, dietitian and registered nurse are all available to guide patients through their treatment.
Specialty Pharmacy in Your Neighborhood
Hy-Vee Pharmacy Solutions is proud to be a Wellmark-preferred specialty pharmacy provider and serve patients throughout the Midwest. Our connection to Hy-Vee retail pharmacies, which are the pharmacies you see in local Hy-Vee stores, makes it easier for patients to get their medication. Patients have the option to pick up their medication at an HPS location, a Hy-Vee retail pharmacy or have it shipped directly to their home.
Thank You for Stopping By
We're looking forward to sharing more educational content and news every week! Questions? Please contact us.