6 Gardening Tips for People with a Chronic Condition
Author: Amy Adams, Clinical Pharmacist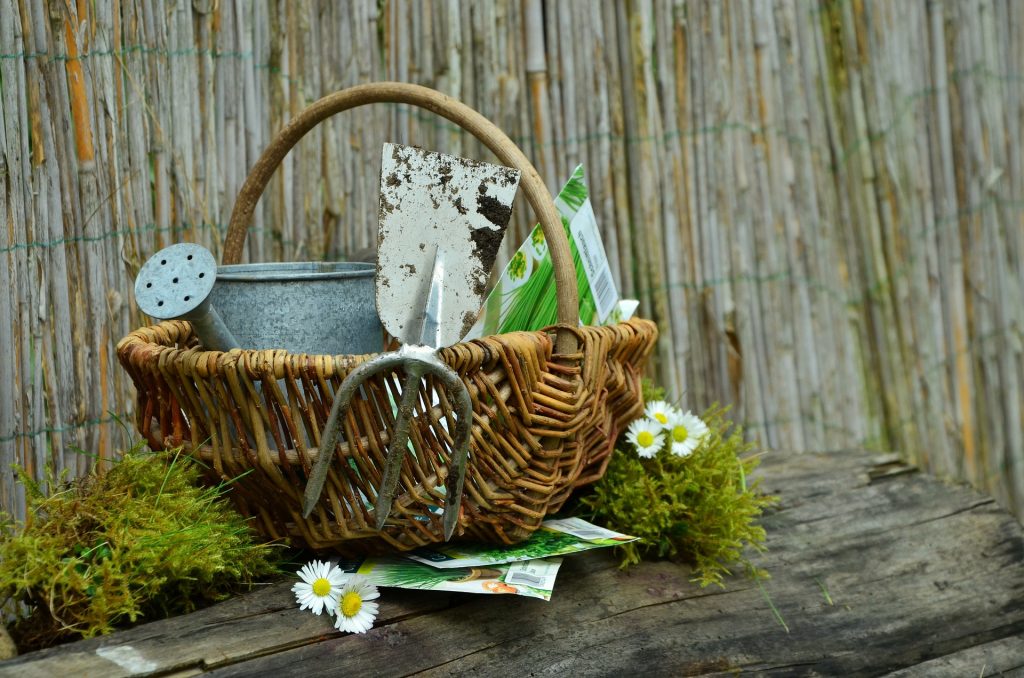 Bright, colorful flowers can really light up a room and boost your mood, and nothing tastes quite like homegrown vegetables. Gardening is an excellent hobby with lifelong health and wellness benefits, especially for people living with chronic health conditions. Keep reading to find out more about the benefits and learn how you can garden safely and comfortably with a chronic condition.
Gardening Improves Your Physical and Mental Health
Studies show gardening provides physical and mental health benefits while reducing your levels of stress, depression and anxiety. Gardening is a fun way to get fresh air and sunlight, which helps your body get the vitamin D it needs. People don't always associate gardening with exercise, but it's a great form of physical activity. Unlike treadmills or other forms of exercise, gardening offers tangible rewards as you watch your plants grow. This can provide a sense of satisfaction, motivation and purpose, which are important for overall quality of life.
Professionals acknowledge the value in gardening for mental health, calling it "horticulture therapy." According to the American Horticultural Therapy Association, horticulture therapy helps improve cognitive ability, strengthen muscles, build coordination, improve balance and more.  
Whether you're new to gardening or you've had a green thumb for years, here are some tips to make gardening easier and more accessible for with a chronic condition.
Prioritize Gardening Safety
Talk to your doctor before starting a new activity, including gardening. People who have a weak immune system should be cautious. The germs and bacteria in dirt can cause serious illnesses for people who are immunocompromised. You should always wear gloves when working in the garden. Be sure to cover up any cuts or scrapes to avoid infections. Avoid gardening in intense heat or direct sunlight. After you garden, wash your hands to remove dirt and germs.
Protect Your Skin
Always wear sunscreen when you're outside gardening. Cover your skin with protective clothing and wear a wide-brimmed hat to protect your face and neck. Covering your skin can also help prevent bug bites. If you've been diagnosed with a chronic condition, your medication may make your skin more sensitive to the sun. Sensitive skin means it's easier for you to get sunburned. Ask your pharmacist if skin sensitivity is a potential medication side effect.
Make a Plan for Your Garden
As the spring unfolds, start thinking about what you want in your garden. If you have a chronic condition, you may want to look for low-maintenance plants. Low-maintenance plants can help you rest easy on days when you don't feel well enough to garden. Consider the size of your garden, and be realistic with how much you can handle. You still get the all benefits of gardening when you scale back to a smaller size.
Sit Comfortably in Your Garden
Sometimes it's difficult to stand up and sit down from the ground. Garden safely and comfortably with a garden kneeling pad that includes handlebars to help you stand. Look for elevated garden benches, rolling garden seats and other options that make your garden more accessible. Flowerpots and elevated flowerbeds are another way to tend to your garden without having to crouch on the ground.
Switch Hoses to Avoid Trip Hazards
Switch out your regular garden hose for a lightweight, coiled hose. Coiled garden hoses are easy to manage and won't get tangled like traditional hoses. These hoses also help you avoid trip hazards around your garden. Whether it's a garden hose, garden tools or stakes to mark your plants, be mindful of trip hazards. Think safety first in your garden, and keep it clear of potential obstacles.
Get the Right Garden Tools
There are many garden tools designed to make gardening easier for people with chronic conditions. Ask your local garden supply store about garden shovels with comfort grips, no-bend weed grabbers that you can use standing up and wagons or carts to transport your supplies. The Arthritis Foundation provides additional tools to make gardening easier if you have chronic pain.