Breastfeeding Nutrition from a Registered Dietitian
Author: Megan Hall, Registered Dietitian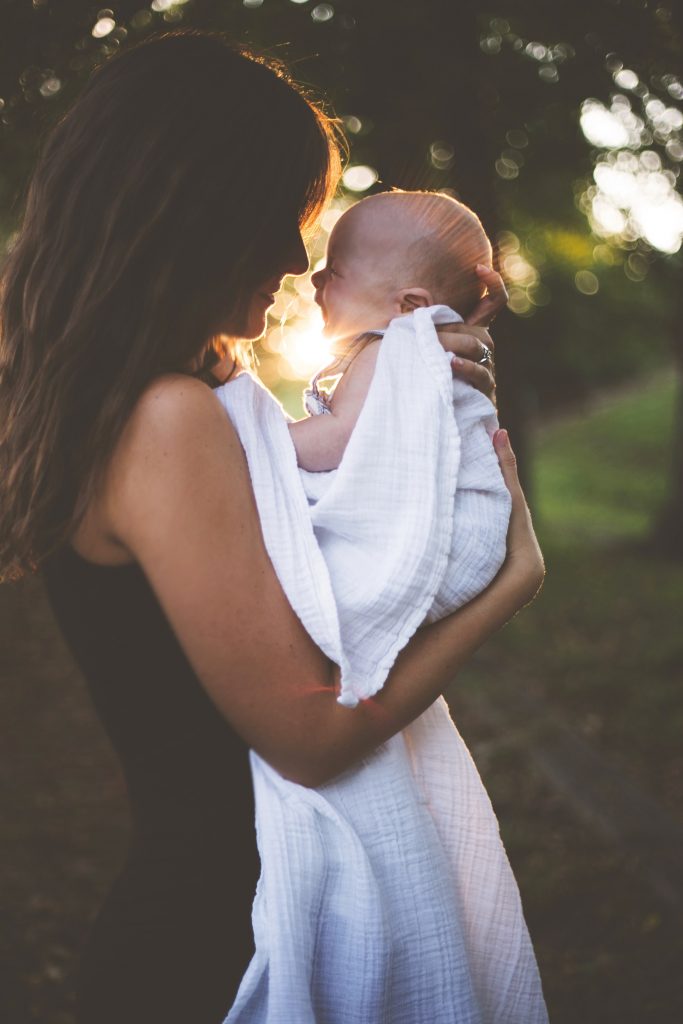 If you've made the decision to breastfeed, you probably already know that breastmilk is beneficial for your baby's development, providing key nutrients to help them grow healthy and strong. In order to produce nutritious breast milk for your baby, you need to eat healthy, nutritious meals. This includes eating a variety of foods and plenty of fruits and vegetables.
As a registered dietitian, I talk to a lot of women who have questions about what to eat, what nutrition supplements to take and what to avoid when breastfeeding. Each woman and child has unique dietary needs, but these general guidelines will help you build a nutrient-rich meal plan while breastfeeding.
Foods that Boost Lactation While Breastfeeding
Some of the main foods that boost lactation for woman who are breastfeeding are not included on your typical grocery list. While oats are a common household item, most people do not eat a lot of barley or fennel. It can be hard to work these usual foods into your diet.
Oats may help increase breast milk supply. You can easily add this nutritious whole-grain into your diet by eating cereal, granola bars and cookies. You can also add oats to recipes that include meat, such as meatloaf or ground beef.
Barley is one of the most widely consumed grains in the world, but few people know how to intentionally add it to their diets. You can add this versatile grain to soups and casseroles or eat it for breakfast as an oatmeal substitute. Look for whole-grain breads that include barley or add barley flakes to your homemade bread. You can also try barley malt, which is a sweet syrup that can be added in place of maple syrup or other sugars.
Fennel is a vegetable with a white, sweet bulb and thin, green, leafy fronds. The entire fennel plant is edible. The vegetable is known for its licorice-like flavor and its health benefits. You can eat it raw or add it to salads and pasta dishes. Fennel can replace celery and it pairs especially well with seafood dishes.
Ask a registered dietitian about how you can include more oats, barley and fennel into your diet while breastfeeding. If you have a hard time finding foods with oats, barley or fennel at the grocery store, ask your local Hy-Vee registered dietitian for help.
Diets and Skipping Meals While Breastfeeding
You may be tempted to shed your baby weight as soon as possible, but you shouldn't diet while breastfeeding. Your body works hard to produce breast milk, so you need to fuel it with plenty of nutrients. This means you may need to eat more or increase your intake of key nutrients. Most women need to consume extra calories to help produce enough breast milk. Nursing mothers should not skip meals, including breakfast. It's helpful to keep healthy snacks nearby. Look for health snack options that are easy to eat when you're on the go or have your hands full with a new baby. If you're having trouble managing your diet while balancing the challenges of new motherhood, a registered dietitian can help.
Nutrition Supplements for Breastfeeding
If you are breastfeeding, talk to your doctor or a registered dietitian about nutrition supplements. You may want to boost your diet with key nutrients from a multivitamins, calcium supplements or folic acid supplements. Tell your doctor about all your nutrition supplements, and don't start taking a new supplement without talking to your doctor or a registered dietitian first. Some supplements may affect milk production or change your breast milk.
Eating Fish While Breastfeeding
Salmon and tuna are good sources of protein and omega-3s, which are two good nutrients for nursing mothers to include in their diets. While these fish are a good addition to nutrient-rich diets, you should only eat two portions a week to avoid exposing your baby to high mercury levels. You should avoid shark, swordfish and other fish with high levels of mercury. If you have questions about types seafood or how much to eat while breastfeeding, a registered dietitian can help you get the nutritious benefits from seafood without worrying about the potential for contaminants.
Foods to Avoid While Breastfeeding
What you eat and drink while breastfeeding can affect the quality of your breast milk. While you're breastfeeding, you should limit caffeine and sugary drinks. If your baby is gassy, try reducing the gassy foods you eat such as broccoli, Brussels sprouts or beans. Most babies can handle some spicy foods. However, if your little one gets fussy after you eat something spicy, you may want to cut back on the kick in your meals.
The myths that alcohol increases your milk supply or helps your baby sleep are not true. In general, you should limit your alcohol intake while breastfeeding. If you do consume a small amount of alcohol, be sure to wait at least three hours before breastfeeding so the alcohol can work itself out of your system and out of your breast milk.
Nutrition Support from Hy-Vee Pharmacy Solutions
Hy-Vee Pharmacy Solutions (HPS) is here to make life easier, healthier and happier. In addition to clinical expertise, our whole-health approach makes it easier to manage fertility treatments and other chronic, complex health conditions. HPS patients can schedule personalized nutrition consultations with me, registered dietitian Megan Hall, and take advantage of our comprehensive patient education and resources program.