Understanding Retail Pharmacy vs. Specialty Pharmacy
Author: Martha Peters, Regional Account Executive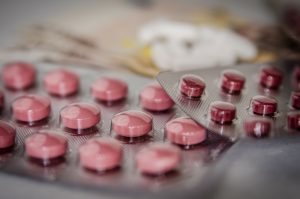 As an account executive for Hy-Vee Pharmacy Solutions (HPS), one of my favorite parts of establishing and building relationships with healthcare professionals and patients is education. I often explain who we are at HPS, what we do and why the specialty and infusion pharmacy services we provide are so critical. In my experience, healthcare providers and patients both ask the same two main questions: "So, HPS is just a pharmacy for Hy-Vee employees?" and "What's the difference between sending patients to their local pharmacy versus sending them to HPS?"
I promise you – I never get tired of these questions. I thrive on searching for the right words and examples to represent our passion and drive home our message: HPS exists to advocate for and support people living with complex, chronic conditions. At our core, HPS is founded upon two main principles: providing exceptional, patient-centered care and going above and beyond to make every patient's life easier, healthier and happier.
Is Hy-Vee Pharmacy Solutions Just for Hy-Vee Employees?
You do not have to be a Hy-Vee employee to take advantage of the exceptional HPS specialty and infusion pharmacy services. HPS serves patients across the Midwest region, in every state where there is a Hy-Vee retail store. This includes eight states: Illinois, Iowa, Kansas, Minnesota, Missouri, Nebraska, North Dakota and South Dakota. As a specialty pharmacy, HPS provides specialty medication and patient support services for people managing chronic and complex conditions. HPS clinical pharmacists have expertise with cancer, fertility treatments, growth hormone deficiency, HIV/AIDS, multiple sclerosis, psoriatic arthritis and many other conditions. HPS also recently began offering infusion services for patients requiring infused medications.
The Difference between Sending Patients to a Retail Pharmacy vs. Sending Patients to HPS
Two main differences between retail pharmacy and specialty pharmacy are the kinds of medication dispensed and the services offered.
When you stop by your local Hy-Vee store to pick up groceries and swing by the pharmacy for your medications – that is retail pharmacy. Hy-Vee's Health & Pharmacy team handles a multitude of prescription and over-the-counter medications for common illnesses such as allergies, high blood pressure, antibiotics, cold and flu remedies and much more. Hy-Vee pharmacists and other retail pharmacies can help you navigate countless health concerns. However, retail pharmacists may not have the time and resources needed to develop specialized expertise into the various layers of a chronic diagnosis. In addition, retail pharmacies may not have access to certain specialty prescriptions and infusion therapy treatments. That's where HPS steps in. HPS builds upon the experience of a retail pharmacy, adding specialized expertise and access to specialty and infusion medications for complex conditions.
Many people don't realize the important role specialty pharmacy plays in healthcare. Sometimes, people live with a condition for years – maybe decades – without knowing that their medication is considered a specialty prescription. Generally speaking, a specialty pharmacy focuses on chronic, complex conditions. Chronic conditions include arthritis, cancer, Crohn's, hepatitis C, HIV, multiple sclerosis, organ transplantation, ulcerative colitis and many more. Such conditions often include expensive and highly regimented drug therapies that can lead to better patient outcomes when handled with a "high touch" level of care. High touch care includes researching financial assistance options, providing regular calls for refill reminders, side effect monitoring and management, injection training, constant communication with prescribing doctor's offices, collaboration with home health teams, and access to your clinical staff 24 hours a day, 7 days a week.
Accessing Specialty Medication
There are numerous ways to access your specialty medication with HPS. Typically, HPS ships your medication right to your front door or to another convenient location. Every prescription is carefully packaged and tracked to ensure timely, secure delivery. A huge benefit of working with HPS is our connection to Hy-Vee retail pharmacies. If you need a specialty prescription filled, HPS can simply send your specialty medication to your local Hy-Vee retail pharmacy. HPS patients in the Des Moines, Iowa area have the benefit of filling their specialty prescriptions with the HPS store located downtown. This location is unique because it combines the expertise and patient support services of a specialty pharmacy with the convenience of a retail pharmacy. HPS Des Moines offers specialty, infusion and retail pharmacy in one, easily accessible location.
Your Healthcare Team with Hy-Vee Pharmacy Solutions
Consider HPS as a fundamental part of your healthcare team. With HPS on your healthcare team, you get to be the coach. Our goal is to equip you to make informed healthcare decisions and support you along your treatment journey. You lead a team of healthcare professionals who each do their part to keep you healthy. This team may include your physician, your clinical pharmacist, nurses, care coordinators, a registered dietitian and others. Your HPS healthcare team works to coordinate your care according to your treatment game plan.
HPS patient care coordinators and clinical pharmacists follow up regularly with each patient. During these phone calls, patients can talk with their HPS healthcare team about refills, insurance coverage, medication side effects, nutrition concerns and anything else that may be related to their overall wellness. The HPS clinical team is available 24 hours, 7 days a week to support patients with their medication.
Hy-Vee and Hy-Vee Pharmacy Solutions (HPS)
Hy-Vee Pharmacy Solutions (HPS) is a proud subsidiary of Hy-Vee, Inc. HPS builds upon the trusted relationships patient and healthcare providers have with their Hy-Vee retail pharmacy, which was recently named the 2018 Retailer of the Year. HPS is proud to serve as a reliable resource for people living with a complex, chronic condition. Consider HPS the unicorn of exceptional patient care. When your specialty medications come from HPS, you get specialty care and patient support services with the familiarity and accessibility you expect from Hy-Vee.
Talk to your healthcare provider, patient advocate or Hy-Vee pharmacist about adding Hy-Vee Pharmacy Solutions to your healthcare plan.
About the Author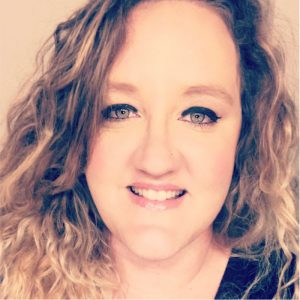 Martha Peters joined Amber Pharmacy in 2014 and has held numerous positions within the organization. She is currently a regional account executive for Amber Pharmacy's sister company, Hy-Vee Pharmacy Solutions (HPS), where she builds relationships with healthcare providers. In addition to her role as a regional account executive, Martha leads the company's volunteer program and organizes outreach events. Outside of the office, Martha enjoys road trips, concerts and college basketball. One of her life goals is to have her face on a Hy-Vee semi-truck.